Intellectual Property, Software, Data & Branding
High-Tech Litigation, Licensing & Agreements
Software, Data & Digital Assets
Patents, Trademarks, Copyrights & Trade Secrets

Intellectual Property & Technology Litigation
Strength in solidification of advanced intellectual property and litigation strategies

Software, Data & Digital Assets
Specializing in advanced intellectual property and data assets

Transactions, Agreements & Licensing
Optimizing leverage in high-tech and data deals

International
Leveraging intellectual property and digital assets worldwide
No Project Too Big or Complex
Specialties
Protection of intellectual property, technology, data, brands, & creative rights
Litigation of patents, trademarks, copyrights, trade secrets, & know how
Technology agreements & transactions
International licensing & monetization
Technologies:
High-tech, software, data, & digital rights
Artificial intelligence & machine learning
Telecommunications & telematics
User interface, connected, in-vehicle, and adaptive technologies
Virtual & augmented reality
Medical devices, implants, instruments, & imaging
Data assets, cryptocurrency, & blockchain
Automotive, aerospace, & defense
Cannabis, hemp, & marijuana
Advanced manufacturing, electro-mechanical, & control systems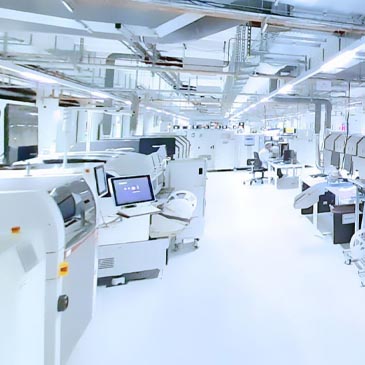 Patents & Technology
As leading intellectual property & patent attorneys, we refine raw ideas and technology into intellectual assets that can be leveraged as business assets. We help protect, monetize and enforce your intellectual property.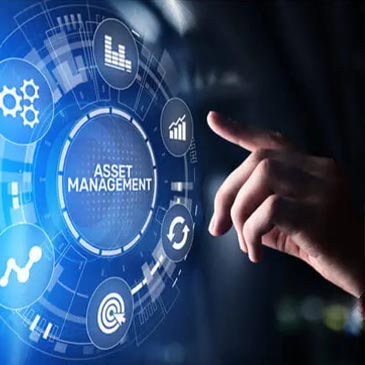 Software, Data & Digital Assets
With 4x growth expected in the upcoming years, the technology & data market is hotter than ever. Software and digital assets are dominating multi-national markets. Employing strategies that evolve faster than regulatory and legal frameworks, we provide leading strategies for technology protection, monetization, and enforcement.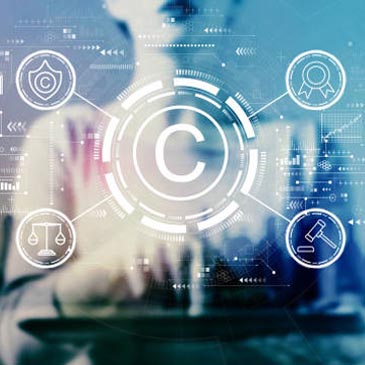 Trademarks & Branding
Powerful brands motivate action. Connecting sellers and buyers, brands drive supply and demand. Our intellectual property & trademark attorneys deploy brand protection strategies to capture and sustain brand value. We secure strong brands.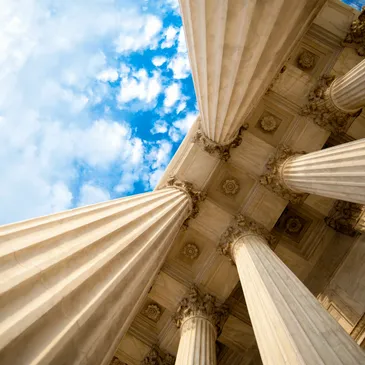 Litigation
We provide leading representation for federal, state, administrative, and appellate proceedings for business and intellectual property matters. We employ a highly strategic and aggressive approach to optimize the possibility of a swift resolution.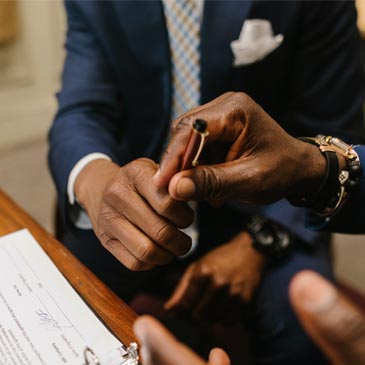 Transactions & Licensing
We have diverse experience in all types of business, intellectual property, and data transactions. Let us streamline your agreements and deals.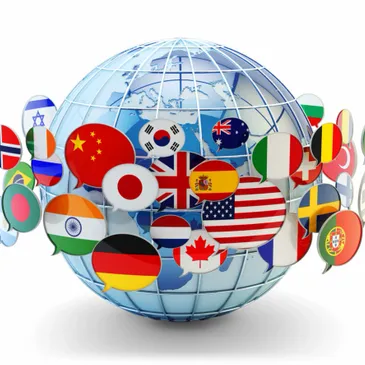 International
A global mindset is necessary to optimize business value, but it requires extreme care due to rapidly evolving laws and regulations impacting technology, intellectual property, and digital assets. We are well-positioned to assist in navigating the international landscape.
Frequently Asked Questions
Why is Intellectual Property Important?
Intellectual property is an important asset for any company. In order to protect their intellectual property, companies have to secure patents, trademarks, copyrights, and trade secrets.
What are Intellectual Property Rights?
Intellectual property rights are the rights that protect the intangible creations of an individual, group, or corporation.
Intellectual property is a type of intangible property that includes patents, trademarks, copyrights and trade secrets. They are inextricably linked to one another and differ only in their respective area of law.
Types of Intellectual Property?
Intellectual property is a very broad term and it covers a lot of different types of creations, which are usually divided into five categories: patents, trademarks, copyrights, trade secrets and other forms of intellectual property.
Patents, Trademarks, Copyrights & Trade Secrets
Inventions are protected by patents while literary and artistic works are protected by copyrights. A trademark protects the words or symbols that help identify a company's products or services. Trade secrets are confidential information that help a company maintain its competitive edge.
Generating Revenue with Intellectual Property
Intellectual property (IP) is an intangible asset that can be used to generate revenue. Intellectual property law seeks to protect the rights of the person or company that created the work.
Contact Us
We're standing by to assist
"I found Michael because I needed an attorney who understands the needs of companies working in the tech space. He helped me put together agreements with my clients that are fair and thorough. He also took time to help with best practices for managing client engagements. His turnaround time was great, and he was always available for my questions. I can't thank and recommend him enough!"
I recently worked with Mike Fluhler to help me trademark my company name, logo and slogan. Mike was professional, always called me back immediately when I had questions. He was very fair with pricing. One of the biggest fears of working with an Attorney is racking up big fees. Mike does not nickel and dime. He is reasonable and honest with his pricing. I highly recommend Mike and Rocklaw PLLC.
Michael was very helpful in helping me establish my brand a"nd logo. He followed up with me very quickly after each of our conversations and was decisive in his explanation of unfamiliar topics to me. He made the entire process as a whole easy and quick."